How will this workshop change your life?
Project execution translates the organization's vision into reality. With efficient project management an organization can achieve its strategic objectives. PMP certification is very much in demand in the industry because project management is so important. This 2 hour session will provide a strong foundation of project management. Everything you need to know about the PMP exam will be explained- The new changes made in the exam pattern in 2021, the steps you need to take to prepare for your exam and 3 tips to pass the exam in the first attempt. There is no doubt that the PMP examination is rigorous and requires disciplined preparation. This session will help you to crack the tough exam in the first attempt.
How can you use this in your work?
Brief overview about PROJECT MANAGEMENT course
Tips to pass PMP® exam
2 PDUS from this session which can be used in PMP application
Personalized learning
Trusted content
Tools and techniques that you can apply to your day to day operations and project management.
Tricks to pass the PMP exam
Common mistakes that needs to be avoided before writing the exam
Changes in 2021 and how to prepare accordingly
* Admin fee is applicable for certificate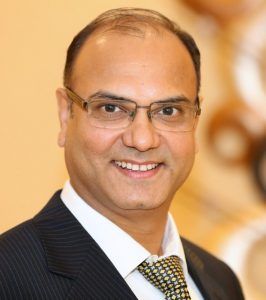 You Are Learning From The Best Trainer
Amitabh Saxena, CEO of Anexas Europe has a lot of experience in managing multiple projects across various countries over the last 30 years. He is also the founder of Anexas and will be your trainer for the day. He has consulted Fortune 100 organizations including ADNOC, Dell, SABIC, Aramco, Ministry of Health, DP World, Alfuttaim Motors, EMC2, Bank Muscat, TATA Business services, Deloitte , TATA motors finance ltd, Steel authority of India, Indian railway , Colgate Palmolive , Novartis, Novozymes Denmark, HP, Tech Mahindra, Reliance, Bharat Petroleum, Maersk ,Cisco and the list goes on. Amitabh Saxena is not only a project management expert but also a well-known Lean Six Sigma Master Black Belt, successful entrepreneur, author of the amazon best seller 'The Anexas Story' and a published poet. He is fun loving and teaches every concept with utmost excitement and dedication.
Avail This Opportunity Now