Kickstart your Data Science journey with Anexas
How will this workshop change your life?
Today everyone is having generic knowledge of different skill sets and practices on how to use the knowledge with wisdom. What stands out in the extraordinary part are the individuals who have acquired more knowledge than the generic ones they had. Learning a new skill set never goes out of the way and is always beneficial in this competitive world. Data Science is one of the skills which can separate you from the rest of the lot.
Data Science has been in demand since technology has taken a turn and engrossed itself in Artificial Intelligence. In this 2-hour session, you will learn how good of a decision is to opt for learning Data Science. You will learn which all technologies together make Data Science a multi-objective course and all the basics of the technologies.
How can you use this in your work?
You will be well versed in the foundation elements of Data Science tools.
You will learn to understand various data patterns.
You will understand the different trends in data.
You will be able to predict profits and sales for your company.
You will be capable of doing predictive analysis.
You will be able to calculate risks.
Basics of Artificial Intelligence
Basics of Probability in Data Science
Basics of Statistics in Data Science
Basics of Machine Learning
Basics of Python
Basics of Natural Language Processing
* Admin fee is applicable for certificate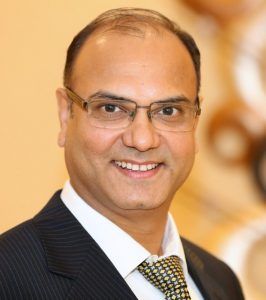 You Are Learning From The Best Trainer
Amitabh Saxena, CEO of Anexas Europe has done some great work in the quality domain. He has an experience of more than 31 years. He is also the founder of Anexas and will be your trainer for the day. He has consulted Fortune 100 organizations including ADNOC, Dell, SABIC, Aramco, Ministry of Health, DP World, Alfuttaim Motors, EMC2, Bank Muscat, TATA Business services, Deloitte , TATA motors finance ltd, Steel authority of India, Indian railway , Colgate Palmolive , Novartis, Novozymes Denmark, HP, Tech Mahindra, Reliance, Bharat Petroleum, Maersk ,Cisco and the list goes on. Amitabh Saxena is not only a quality expert but also a successful entrepreneur, author of the amazon best seller 'The Anexas Story' and a published poet. He is fun loving and teaches every concept with utmost excitement and dedication.
Avail This Opportunity Now