How will this workshop change your life?
Microsoft Power BI is the most powerful self-service business intelligence platform. Power Bi is in demand and many businesses use this for data analytics, data handling and data presenting. It helps businesses to convert independent sources of data into systematic, analytic and visually hypnotic. Anexas offers the Power BI course in partnership with Microsoft. This 2 hour session will provide you with the knowledge of tools and concepts used in Power BI, the basic introduction to Power BI and its functionality like Tabs, Data Upload, Creation of visualisation, DAX, Power queries and others. With this workshop you can get acquainted with the concepts, the extensions of Power BI, know the job opportunities and explore the application of Power BI in your business and across different industries.
How can you use this in your work?
Flow of using Power BI, importing data sources, transforming the data and presenting it. 

Various Power BI extensions for enhancing your data sharing. 

Different types of visualisations possible with Power BI. 

How to work with excel and Power BI to create business reports and business solutions.
Introduction to Power BI.
Feature of Power BI.
Components of Power BI.
Building blocks of Power BI.
Data Science roadmap.
Market Analysis and Comparison Study.
* Admin fee is applicable for certificate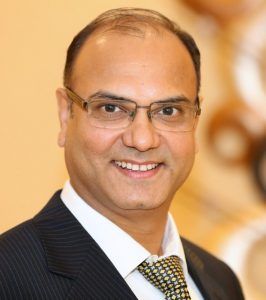 You Are Learning From The Best Trainer
Amitabh Saxena, CEO of Anexas Europe has done some great work in the quality domain. He has an experience of more than 31 years. He is also the founder of Anexas and will be your trainer for the day. He has consulted Fortune 100 organizations including ADNOC, Dell, SABIC, Aramco, Ministry of Health, DP World, Alfuttaim Motors, EMC2, Bank Muscat, TATA Business services, Deloitte , TATA motors finance ltd, Steel authority of India, Indian railway , Colgate Palmolive , Novartis, Novozymes Denmark, HP, Tech Mahindra, Reliance, Bharat Petroleum, Maersk ,Cisco and the list goes on. Amitabh Saxena is not only a quality expert but also a successful entrepreneur, author of the amazon best seller 'The Anexas Story' and a published poet. He is fun loving and teaches every concept with utmost excitement and dedication.
Avail This Opportunity Now