How will this workshop change your life?
Many hospitals and healthcare institutions are looking for people whom they can trust with the responsibility of keeping the standard of healthcare quality high. This means professionals with the ability to help solve healthcare problems will have an edge. A CPHQ course provides this. In this 2 hour course you will be introduced to tools and techniques used to improve healthcare services and patient experience. This can be your stepping stone towards the world of healthcare quality.
How can you use this in your work?
After this training you will be able to assess the current status of healthcare activities and operations in the hospitals and recommend possible solutions to problems using healthcare data analytics. The learning can also be used to pass the CPHQ exam conducted by NAHQ in the 1st attempt. The knowledge gained can be used to implement, review and interpret requirements of different healthcare international standards, identify root cause of healthcare problems as well as identify potential opportunities and key performance in measuring effectiveness of hospital healthcare systems. This will enable you to reduce mistakes in diagnosis, treatments and healthcare examination, reduce mistakes in healthcare operational procedures, develop effective healthcare plans for writing reports and audit the non-conformance, ensuring stability of the healthcare system improvement and performance and a lot more.
How to pass the CPHQ exam in the first attempt
Organizational leadership
Healthcare data analytics
Performance and process improvement
Overview of principles of quality Improvement
Quality measurement
Clinical risk management
Insights on real projects and
How to apply CPHQ concepts on the projects
* Admin fee is applicable for certificate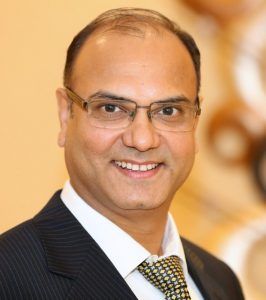 You Are Learning From The Best Trainer
Amitabh Saxena, CEO of Anexas Europe has done extensive work in the healthcare quality domain and has an experience of more than 30 years. He is also the founder of Anexas and will be your trainer for the day. He has consulted more than 50 hospitals including India, UK, Saudi Arabia, UAE, Thailand, Denmark, Vietnam, Oman etc. Some of the hospitals where he has consulted and conducted training are- John Hopkins, International Medical Centre, King Fahad Medical City, Sultan Qaboos Hospital, Bangkok General Hospital, Ministry of Health of UAE, Ministry of Health of Saudi Arabia, SAKRA Hospital, etc. Amitabh Saxena is not only a well-known Quality Guru but also a successful entrepreneur, author of the amazon best seller 'The Anexas Story' and a published poet. He is fun loving and teaches every concept with utmost excitement and dedication.
Avail This Opportunity Now