Anexas offers the best package of learning and implementing the learning into great careers in the CPHQ course in Riyadh. CPHQ certification is  the only certification in quality healthcare. Anexas has trained 10,000+ participants from the healthcare industry, it ensures that the professionals in healthcare adapt quality in the process that will help the patients. In more than 1000 batches, offline and online, Anexas has trained many professionals and helped many organizations stimulate quality in the system. In Anexas, we have certified trainers, who interact in live sessions, making it the best choice for the CPHQ course in Riyadh.
With the Anexas CPHQ course in Riyadh, you can advance in your healthcare profession with better job opportunities, higher salaries, and expert insights on how to implement ideas. The most powerful impact of CPHQ is that it can save lives. CPHQ course in Riyadh is the best way to include quality in your profession and in your organization.
Course Highlights and why CPHQ training in Riyadh with Anexas?
Experienced training supervised case studies for a year.
Over 10,000 individuals have been trained.
Real-time interactive sessions.
Doubt clarification sessions with the trainer.
All study materials and resources are made accessible ahead of time.
The trainers have a deep expertise of nearly 30 years.
Best CPHQ training in Riyadh.
During training, case studies are conducted.
You will earn 35 PDUs by attending our CPHQ training in Bangalore.
What are the schedules, dates, upcoming Batches, timings and coaching fees of our CPHQ coaching classes in Riyadh
Anexas offers weekend batches for the professionals in healthcare sectors, who want to learn CPHQ coaching classes in Riyadh, taking time away from their regular schedules. The training sessions are highly engaging with interactive small batches and prompt answers to all your queries. Anexas offers low-cost CPHQ coaching classes in Riyadh, with experienced trainers and quality content.
CPHQ Batch In Riyadh

Upcoming Batches

Timings

Course Fees in Riyadh

Enrol Now

08:30 am - 04:00 pm KSA Time

As per the company's convenience.

Contact seo@anexas.net for more information.
If the schedule mentioned above is inconvenient for you, customised batches may be provided. Write email to seo@anexas.net. with your concerns and preferable time. Also, group packages for CPHQ coaching classes in Riyadh are available.
Online training

Classroom training

1. Learn with professionals from all over the world

2. Interactive sessions with instant doubt clarification

1. Learn with professionals in a limited batch.

2. Interactive sessions with instant doubt clarification
Syllabus of our CPHQ coaching in Riyadh
In-depth knowledge of all the concepts and practices of quality management in healthcare companies are covered through CPHQ coaching in Riyadh. Anexas guarantees that you pass the test on the very first try after the training sessions.  The course syllabus for the sessions is as follows: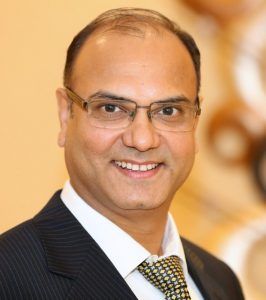 Our lead trainer, Mr. Amitabh Saxena, who is also the founder and CEO of Anexas, is certified in CPHQ and is a Lean Six Sigma Master Black Belt. He has over 32 years of experience in improving healthcare quality and has served many hospitals in Europe, Middle East and Asia
Trainer profile of CPHQ classes in Riyadh
Over 32 years of CPHQ expertise.
Founded Anexas in 2006.
Over 10,000 workers have been trained in CPHQ classes in Riyadh.
We have worked with King Fahad Medical City (KFMC), King Khaled Eye Specialist Hospital, Golden Zaneka Public Company Limited, the Ministry of Health, CBAHI, GE Healthcare, Wadi-Ad-Dawasir Military Hospital, Armed Forces Medical Hospital, Al Jazeera Hospital, Aseer general Hospital, King Saud University Medical City, Central General Hospital, Bangkok, Sultan Qaboos University Hospital, Sakra World Hospital, King Fahad Hospital of the University, and King Abdulaziz Hospital, to name a few.
In addition to being a quality specialist, he is a poet, orator, and writer. He is also a business owner and the author of the Amazon best-seller "The Anexas Story."
Awards for CPHQ classes in Riyadh.
CPHQ Certification in Riyadh
With Anexas CPHQ certification in Riyadh, you will receive a CPHQ training certificate, live training sessions with the industry expert trainers and continual assistance for your CPHQ exam NAHQ. Anexas training curriculum includes both academic and practical knowledge which will help you with the understanding as well as practice of each topic in your current employment. Today is the last day to enrol in our CPHQ certification in Riyadh (currently online).
Features of our CPHQ Course in Riyadh
Anexas is the only training organisation providing free consultation.
Only Anexas students get access to the CEO's customised study materials.
Earn 35 PDUs to enhance your professional skills.
Access to Anexas training centre Alumni network to broaden your professional network.
Our passionate educators will make you fall in love with statistics and other tools for quality management.
Anexas offers internships and opportunities to work on worldwide initiatives.
Pay once and get our training from any location at any time.
Group discussions, peer learning and Doubt clearing sessions
Anexas offers discounts on groups of three or more people, with bigger groups availing higher discounts. It is a good opportunity to learn beside folks from various backgrounds and geographies, where the time and batch is adjusted to match demand of the group members.
Career growth after completing CPHQ course in Riyadh
For healthcare professionals in the field, CPHQ training programmes are incredibly crucial. CPHQ training and certification help you enhance your talents, boost your income, gain corporate recognition, and expand your career alternatives
CPHQ training benefits both professionals and students. Where professionals who take part in this program boost their career, students have an advantage over their classmates in choosing a profession in the healthcare field and are offered with better job opportunities and more options when they start their careers
Reach our CPHQ Coaching center in Riyadh
Anexas CPHQ course in Riyadh (online) is the best choice. We have students from Ibn Khaldun, Uhud, Al Itisalat, Al Athir, Al Hamara, Az Zuhur, As Salam, Abdullah Fuad, Badr, Ghirnatah, Ar Rabi, Al Fayha, Al Khaleej, Al Dabab, An-Nur, Al Muhamadiyyah, Al Muraikabat, Al Qazaz, etc.
Contact Information:
 Website- https://anexas.net/
 Contact Number- +966540911351, +966548229461, +966542731565
Email- saudi@anexas.net
Reviews and testimonials about our CPHQ Coaching
FAQS about CPHQ course in Riyadh
Those in the field of healthcare quality management who become Certified Professionals in Healthcare Quality (CPHQ) have demonstrated professional and academic excellence. At all levels of employment and in all healthcare contexts, a CPHQ is skilled in healthcare quality management. The CPHQ's mission is to encourage excellence and professionalism by recording individual performance against a predetermined standard of quality knowledge.
What are advantages of being Certified in CPHQ?
Increased Professional Credibility and Excellence
Knowledge and Capability to apply the knowledge
Continuous improvement
Marketability
Best practices
Subject matter expert
Networking Improves your earning potential
Enjoy a competitive edge during the job search
Opens the doom to more opportunities for career advancement
How long does it take to prepare for the exam?
This varies each person, depending on their amount of experience in the field and their study habits. According to a recent poll of successful exam applicants, candidates spend an average of six weeks to three months studying.
The 140 questions in the CPHQ exam will take you 3 hours to complete. Only 125 of these are taken into account for calculating the final test score. Fifteen of the questions are pre-test questions that are strewn across the exam. The percentage rules for selecting the three categories of questions that appear on each examination are as follows:
32% recall
53% application
15% analysis
Who can get certified in CPHQ?
To take the exam, there are no official eligibility requirements. Candidates should have at least two years of expertise in the field of healthcare quality assurance.
How do you become CPHQ certified?
You must pass the CPHQ certification exam to become CPHQ certified. While there are no specific qualifications for taking the CPHQ exam, candidates should have at least two years of experience in the healthcare quality industry.
Is the CPHQ exam all multiple choice?
The CPHQ exam consists of 125 scored multiple-choice questions and 15 unscored multiple-choice questions.
What is the validity of CPHQ certification?
How can I renew the CPHQ certification?
Candidates require 30 CE (Continuous Education) hours to renew the certification.
How many CE credits do I need to recertify?
Recertification requires 30 CE hours over a two-year period, and all CE content must be aligned with the current CPHQ content outline. Please feel free to contact us for additional information.
The passing point for the exam is based on a criterion-referenced study and varies based on the difficulty of the individual form. Please feel free to contact us for additional information.
How much does it cost to take the CPHQ?
Member Price: $473
Non-member Price: $579
How long does it take to prepare for the exam?
This varies from person to person depending on their amount of experience in the subject and their study habits. According to a recent poll of successful exam applicants, candidates spend an average of six weeks to three months studying.
Why attend CPHQ training at Anexas?
Our courses are created by highly successful trainers with more than 10 years of healthcare training expertise. Our teaching method emphasises actual applications rather than just "learning about the topics and instruments." Courses are simple to use and engaging, resulting in more effective learning.
When can I start earning CE credits toward recertification?
Beginning January 1 of the year after your exam date, you can start earning CE credit toward your recertification. If you take the exam in June 2019, for example, you'll start earning CE credits on January 1, 2020. CE credits acquired between January 1, 2020 and December 31, 2021 are eligible for recertification.
How can I promote myself after passing the exam?
You can use the designation Certified Professional in Healthcare Quality and the recognised acronym "CPHQ" with your name on letterheads, business cards, and all forms of address if you pass the CPHQ test. Individuals are the only ones who can be certified.
You'll be relieved to learn that there are no prerequisites for becoming a certified CPHQ specialist. Simple statistical knowledge and proper attention to detail is enough to learn and understand the topics in the syllabus. The syllabus is totally aligned to NAHQ exam syllabus so you do not have to worry about anything other than attending the sessions.
Even if you are a recent graduate or a student pursuing an undergraduate degree and is willing to join healthcare industry, you may become a CPHQ practitioner. If you work hard enough, you may obtain your CPHQ certification by passing the exam at your first go.
CPHQ Course in Bangalore - Anexas Europe
Anexas Europe provides the CPHQ course in Bangalore to prepare individuals for the CPHQ exam. The course lets professionals to pass the exam in the first attempt.
Course Provider: Organization
Course Provider Name: Anexas Europe
Course Provider URL: https://anexas.net
CPHQ Course in Bangalore - Anexas Europe
Anexas Europe provides the CPHQ course in Bangalore to prepare individuals for the CPHQ exam. The course lets professionals to pass the exam in the first attempt.
Event Type: EducationEvent
Event Attendance Mode: OnlineEventAttendanceMode
Event Status: EventScheduled
Performer: Organization
Performer Name: Anexas Europe
Performer URL: https://anexas.net
Start Date: 2023-11-27 19:41
Ticket URL: https://anexas.net/cphq-course-in-bangalore/
Entry Price: 14000
Currency: INR
Availability: InStock
Availability Starts: Nov 19, Dec 3, 10, 17
PMP Course in Abha | 2023 Updated - Anexas Europe
PMP course in Abha prepares professionals for PMP examination and certification. It prepares you to clear the exam by PMI and become a project manager.
Product Brand: Anexas Europe
Product Currency: $
Product Price: 400
Product In-Stock: InStock
Pros
Truly a very enriching and engaging training on Green/Black belt. There's nothing much to ask for, as the course content IS relatable & that practical case examples were discussed and more importantly customized to the needs! I am delighted to see how engaging Anexas speakers are! My constant good wishes to their mission of having everyone learn share and inspire to be a Master in Lean Six Sigma Methodology! Congratulations Anexas! My heart IS full of gratitude ! Surely treasured here and i will do keep in touch in translating these into practical action! A never ending journey to Quality!