Free Lean Six Sigma Yellow Belt Training
How will this workshop change your life?
We live in a world where competition is so strong that the only way to stay on the top is by providing quality be it in terms of products or services or customer satisfaction. In this ever competing world you need to stay at the top of your game to survive. A Lean Six Sigma Yellow Belt is the first step to that and you deserve nothing but the best?
In this 2-hour session you will learn about the tools and techniques that Green and Black belts use, some basic concepts of Lean and Six Sigma, real time projects and how Lean Six Sigma is applied to them and a lot more. We can guarantee you that after this session you will see the world with a fresh eye! So are you ready for the most important step of your lean six sigma journey?
How can you use this in your work?
You will be well versed in the foundation elements of Lean Six Sigma methods.
You will be capable of assisting in improving processes.
You will become capable of becoming a part of the team focusing on complex improvement projects led by Green or Black Belts.
You will be able to apply DMAIC in your work.
Some insights on Minitab will also be given which will help you get a better understanding of your data.
You do not require any pre-requisite for attending this course. All you need is the determination to learn.
What is Lean Six Sigma
Basic concepts of Lean and Six Sigma
Overview of DMAIC
How can Lean and Six Sigma be applied to your work
How do Green and Black Belts use Lean and Six Sigma
Tools and techniques – SIPOC, Project Charter, Normal Curve, Control Chart, Cause and Effect, Pareto, Box plot, Scatter plot, etc.
Projects where Lean and Six Sigma can be applied
Important calculations needed in Lean and Six Sigma
* Admin fee is applicable for certificate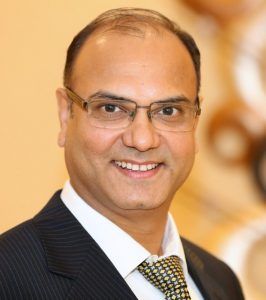 You Are Learning From The Best Trainer
Amitabh Saxena, CEO of Anexas Europe has done some great work in the quality domain. He has an experience of more than 30 years. He is also the founder of Anexas and will be your trainer for the day. He has consulted Fortune 100 organizations including ADNOC, Dell, SABIC, Aramco, Ministry of Health, DP World, Alfuttaim Motors, EMC2, Bank Muscat, TATA Business services, Deloitte , TATA motors finance ltd, Steel authority of India, Indian railway , Colgate Palmolive , Novartis, Novozymes Denmark, HP, Tech Mahindra, Reliance, Bharat Petroleum, Maersk ,Cisco and the list goes on. Amitabh Saxena is not only a quality expert but also a successful entrepreneur, author of the amazon best seller 'The Anexas Story' and a published poet. He is fun loving and teaches every concept with utmost excitement and dedication.
Avail This Opportunity Now